Your work during the summer REU may occur on campus, in a government facility, at the headquarters of a collection of private, academic, and non-profit climate organizations – or even out in the Blue Ridge Mountains of western North Carolina. Learn more below.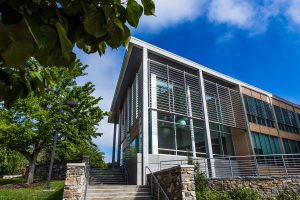 Several projects are offered from faculty at the University of North Carolina Asheville (UNCA), which will also be your home for the 10-week REU. Situated just north of downtown Asheville, UNCA is consistently recognized as a top 10 public liberal arts institution and best value for undergraduates. With highly rated programs in atmospheric science, climatology, biology, environmental studies, and computer science – and strong ties to private and government climate scientists and the emerging local climate private sector – UNCA offers students a number of unique research and internship opportunities in the Asheville area.
The beautiful campus, modern recreational and living areas, and close proximity to the awe inspiring nature of the Blue Ridge Mountains give students plenty of opportunities to unwind after a focused day of work.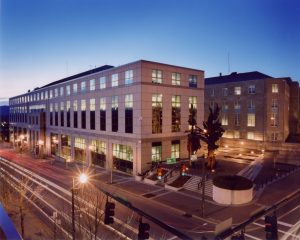 NCEI is the "leading authority for environmental data, and manage one of the largest archives of atmospheric, coastal, geophysical, and oceanic research in the world". Housed in the Veach-Baley Federal Complex in downtown Asheville, NCEI employs dozens of climate scientists, computer programmers, data and communication specialists, and support staff. They archive and serve a diverse set of environmental data, including atmosphere, sea ice, ocean, paleoclimatology, and natural hazard records.
Co-located in the complex with NCEI  is the North Carolina Institute for Climate Studies (NCICS). NCICS "facilitates climate-related research across the UNC system and its partner organizations", which include universities, the private sector, non-profit organizations, community groups, and the federal government.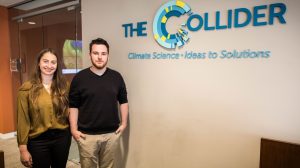 The Collider is a downtown shared workspace occupied by a number of private sector companies, individuals, and academic organizations with the common goal of generating solutions for climate change. REU project hosts CASE Consultants International and the UNCA National Environmental Modeling and Analysis Center (NEMAC) are housed at The Collider. In addition to providing work and meeting areas for its members, The Collider sponsors numerous public lectures and outreach activities. The Collider is located in the heart of downtown Asheville, just a couple of blocks down the road from the Veach-Baley Federal Complex.